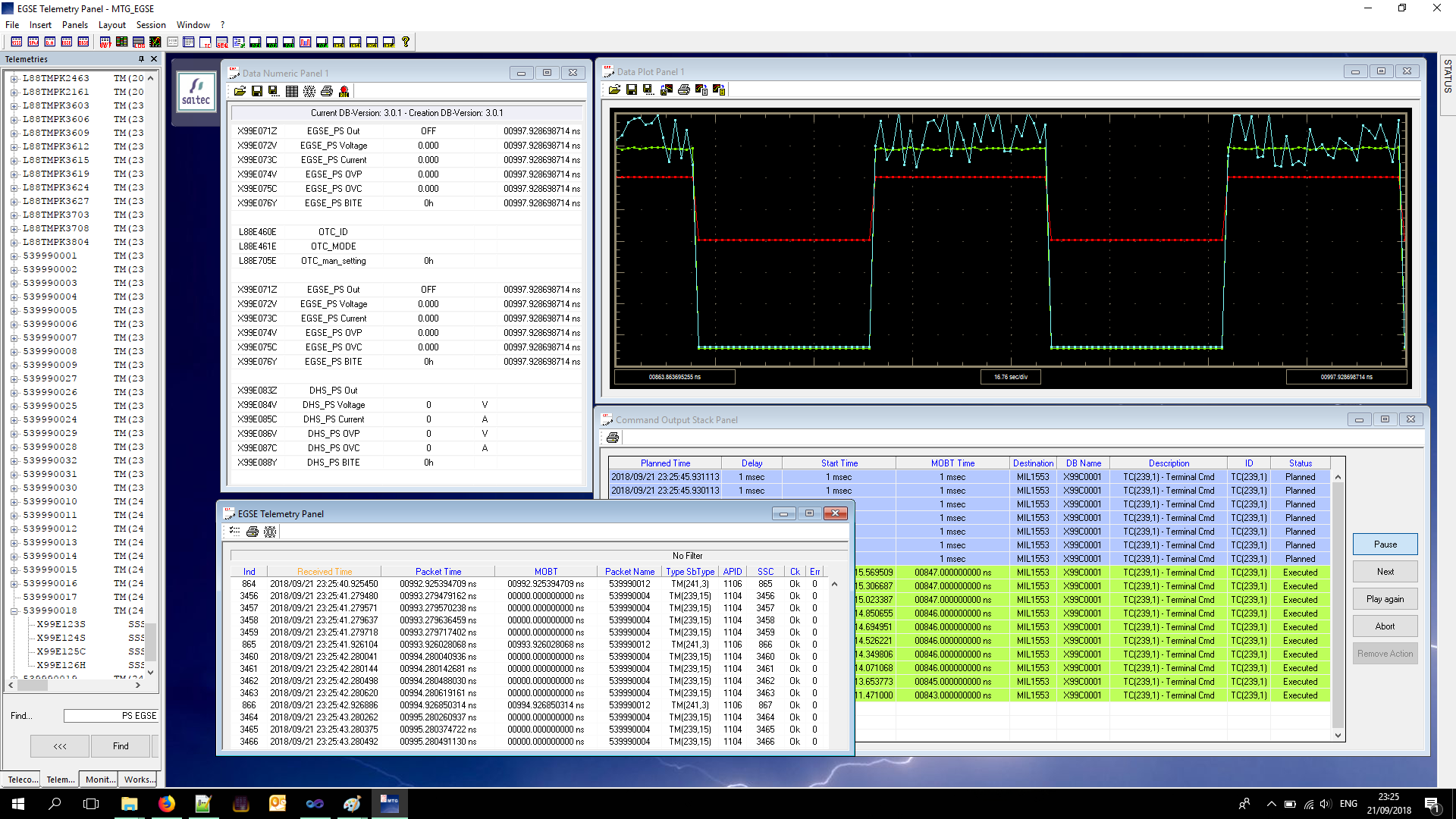 We have been developing over twenty years of experience in the realization of SW for EGSE (Electrical Ground Support Equipment). The target is usually the Aerospace industry. All the development phases, from design to final validation, are compliant with the main standards (included ECSS used by ESA). Our software is developed in C++ and is based on a modular architecture, which allow to manage all the communication interfaces mostly used at ground and satellite level:
SpaceWire
MILBUS-1553 (both standard and Data Block Transfer Protocol based).
CANBUS
Ethernet (TCP-UDP)
USB
I²C
SPI
ARINC
RS232/422/485
For the simulation and stimulus of non standard interfaces, our SW is able to pilot specific HW devices (both outsourced or internally made by our HW department).