Quality: from a shared value to EN9100 certificate for Aerospace Industry
Our Quality Policy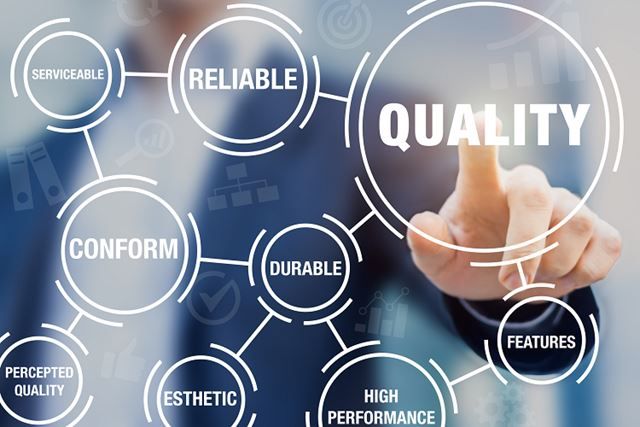 Quality principles according to  

EN9100 Aerospace Quality Standard
Focus on client all over the industrial processes (Customer Satisfaction)mbito dei processi aziendali (Customer Satisfaction).
Contract requirements analysis, in addition to the mandatory requirements – where applicable, in order to evaluate the feasibility (Risk analysis).
Incident reporting is encouraged in order to promptly remove the root of the problem and to implement the right corrective and improvement actions (Occurrence reporting).
Deliver a product responding to what contractually defined thanks to the commitment in the application of what defined by the technical and system documentation.
Cooperate with the Auditors in order to allow the right evaluation of the capability to work and act accordingly to the required standards.
Commitment to provide human, infrastructural, technology and know-how resources appropriate to the implementation, maintenance and continuous improvement of the Company Quality System's efficiency and efficacy.



EN9100 Aerospace Quality standard and ISO 9001
Always working to ensure high standards of safety and quality, Saitec decided to formalize this commitment.
On 2016 the company became certified according to ISO9001, and then from 2018,  certified supplier according to EN9100 standard, which is the offical quality standard for Aerospace and Defense industry, & published by IAQG - International Aerospace Quality Group.
ISO9001 is included and contained in this stricter standard, which contains specific requirements for Space and Defense applications.